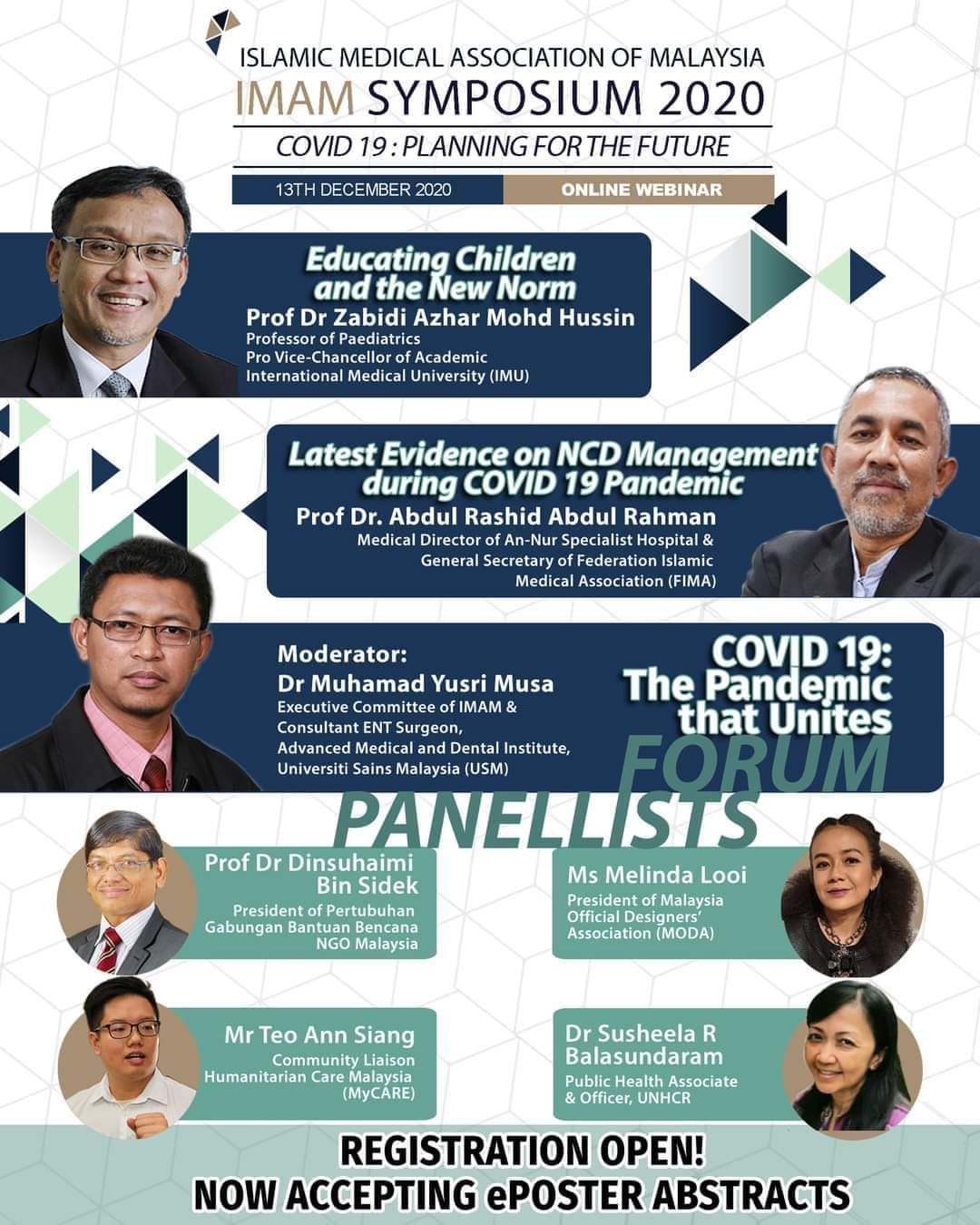 Join our Virtual IMAM Symposium on Sunday, 13th December 2020.
✏️ Interesting topic discussions as attached on poster⬆️
✏️ ePoster abstract submissions on ALL healthcare related topics are accepted up to 25th November. Winners stand to win prizes!
✏️ Register➡️ asc2020.imamalaysia.org – link also available at the @imamalaysiaofficial bio.
✏️ For information, visit the website or contact 019-2280223.