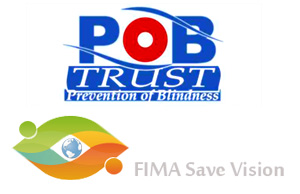 Dear Brother/Sister,

Activities regarding flood
Pakistan faced the worst monsoon-related floods of its history in 2010. Large parts of the country were devastated by unusually heavy rainfall, caused rivers to overflow their banks and flash floods in low-lying areas. According to the UN, the floods had affected 20 million people, ravaged at least 62,000 square miles of land, wiped out 5 million acres of crops, damaged or destroyed almost 1.9 million homes, and left at least 10 million people without shelter. Water levels have now subsided or stabilized in most of the country. The most urgent problems were included lack of clean drinking water, food, shelter and the threat of widespread disease outbreaks.
POBs Response
We distributed 500 dry food packs (including butter, rice, milk, tea, sugar, pulses etc costing RS.300,000) weighing 10 Kg each in the areas of Kot Mithan, fazil pur, Distt Rajan Pur, Muzafar Garh, Kot Addu,Nowshera ,Peshawar and Charsadda.


Distributed 19780 Eye Drops (Costing RS.593,400) through 25  National & International humanitarian Organizations in different Flood areas.

Distributed General Medicine costing rupees 400,000 in Fazil Pur, Kot Mithan , Dera Ghazi Khan, Muzaffar Garh and Nowshera.

Organized two free eye camps in Dera Gazi  Khan and Fazil pur district Rajan pur. Where 5368 (2488 Male & 2889 Femele) patients were given eye treatment. while 555 (263 Male & 292 Female) cataract surgeries were performed with Intra ocular lens implantation. (Costing RS. 16,065,000)

Hence a total amount of RS. 2,961,400.00 was used.

Sincerely,
Dr Intzar Hussain Butt
Chairman
POB Trust
Dr Muhammad Zahid Latif
Secratory General
POB Trust
Tel: 92-42-3613 0603
Web: http://pobtrust.org
Last modified on Sunday, 24 October 2010 16:43