30th FIMA COUNCIL MEETING
33rd IMASA ANNUAL SCIENTIFIC CONVENTION
2nd Announcement

On behalf of the organizing committee of the 30th FIMA Council Meeting and the FIMA-IMASA Scientific Convention 2013, it gives me great pleasure to welcome you to the Mother City at the very tip of Africa. We hope that you will enjoy a successful and productive meeting while experiencing the rich traditions of this vibrant community. Please take note of the following important announcements.
(Click to view / right click and "save ... as" to download)
30th FIMA COUNCIL MEETING & 33rd IMASA ANNUAL SCIENTIFIC CONVENTION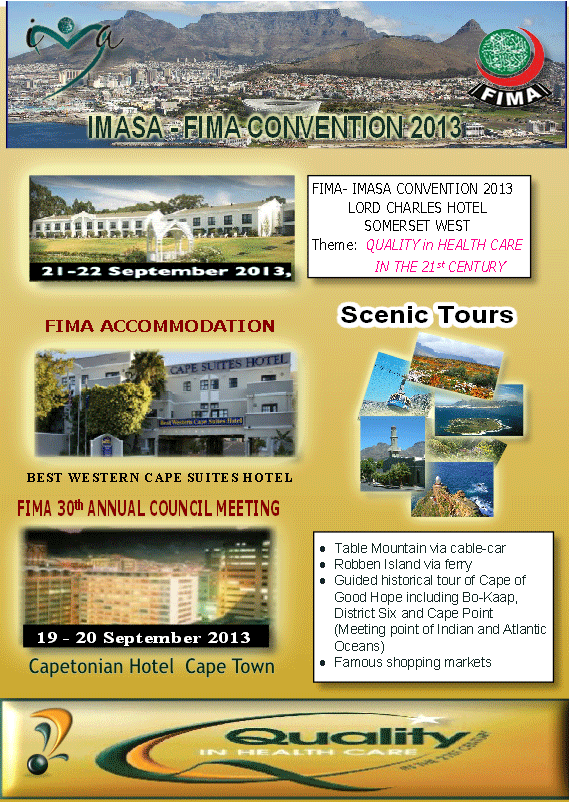 Cape Town: Gateway to Islam in South Africa
FIMA Council Meeting Registration
Last modified on Monday, 05 August 2013 05:00