17 Aug 2014
FIMA Gaza Relief Updates No:35
Yesterday 6 trucks funded by the AMU/FIMA initiative entered Gaza. It was filled with medical & surgical supplies worth $200K.
20 Islamic Medical Associations, charity & relief NGOs from Egypt, Malaysia, USA, Turkey, Pakistan, New Zealand, Qatar, South Africa, Indonesia, Saudi Arabia contributed to this initiative since the entry of the first convoy on 12 July 2014.
This is the 4th from the AMU/FIMA convoy to enter Gaza.
Four ambulances have been donated to the MOH Gaza. 4 have been cleared by the Egyptian authorities and 12 are awaiting intelligence clearance. It is a laborious process where many other NGOs have failed and joined our AMU/FIMA initiative!
This is the blessing of team work & international collaboration.
Pictures are attached for  your perusal.
Dr Ashraf Jedaar (+27836754103)

Director, FIMA Relief

A/C Name: FIMA

Bank: Standard Bank of South Africa

Constantia branch: 025309

A/C No: 071848770

SWIFT code: SBZAZAJJ

Dato' Dr Musa Mohd Nordin (+6012-3200564)

Chairman, FIMA Advisory Council / Viva Palestina Malaysia

A/C Name: PERTUBUHAN VIVA PALESTINA MALAYSIA

Bank: Malayan Banking Berhad

Block C, Damansara Offices Complex, Jalan Dungun, 50490 Kuala Lumpur, Malaysia

Account no : 5-64324-601324

Swift Code : MBBEMYKL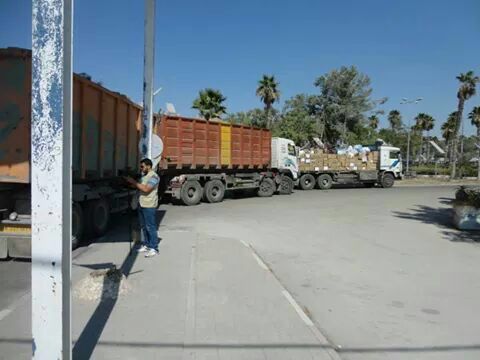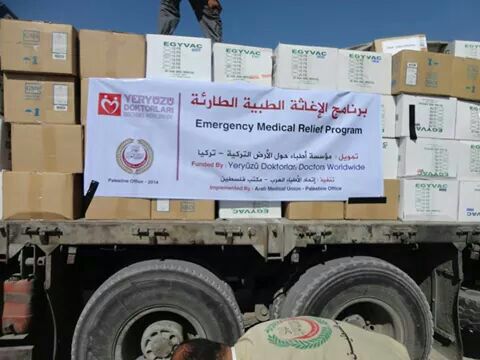 Last modified on Sunday, 14 September 2014 18:21