12 Aug 2014
FIMA Gaza Relief Updates No:30
Salams, Peace & Blessings
Apologies! Incommunicado the past 24 hrs. In the wilderness of the Kenyan African Safari! Therapeutic healing of the mind & soul in the face of adversities faced by the beleaguered & aggrieved ummah.
"Berat mata memandang berat lagi bahu memikul"

A Malay proverb which means:
"Painful on the eyes but even more painful on the shoulders bearing the burden"
But we remain optimistic of His help & succor. Allah says:
Nasrun minallahi wafat hun karib
Help from Allah & victory is near !
Dr Kerem DWW Turkey reports from air ambulance airlifting injured patients "Yesterday we sent 4 heavy cases, today we r trying to send 8 more. We r awaiting for Palestinian authority in West Bank to issue them passports.
We r still waiting for 88 emergency patient's official travel documents from PA in WB.
The wounded children in attached pics r in A Quds awaiting transfer.
Dr Kerem adds "Our Min of Foreign Affairs is calling up Abbas to  speed up the process"
Attached an article in Turkish paper Daily Sabah on cooperation between DWW and FIMA:
http://www.dailysabah.com/nation/2014/08/08/turkish-doctors-heal-wounds-of-palestinians-in-gaza-through-aid
Alhamdulillah, this is truly a formidable partnership of 19 global relief bodies  cooperating for a common cause.
Dr Ashraf Jedaar (+27836754103)

Director, FIMA Relief

A/C Name: FIMA

Bank: Standard Bank of South Africa

Constantia branch: 025309

A/C No: 071848770

SWIFT code: SBZAZAJJ

Dato' Dr Musa Mohd Nordin (+6012-3200564)

Chairman, FIMA Advisory Council / Viva Palestina Malaysia

A/C Name: PERTUBUHAN VIVA PALESTINA MALAYSIA

Bank: Malayan Banking Berhad

Block C, Damansara Offices Complex, Jalan Dungun, 50490 Kuala Lumpur, Malaysia

Account no : 5-64324-601324

Swift Code : MBBEMYKL
Update: These r the pixs promised earlier. Only just have access to speedy wifi!
2 obstacles to overcome prior to transfer:
1 clearance by PA of West Bank - Turkish Min of Foreign Affairs pushing Abbas govt to act fast
2  Gaza Passports must be recorded into the Israel system! They are still under an Israeli civil administration
Pray once Gaza is free they have their own diplomatic processes without being subservient to either Abbas or Israel InshaAllah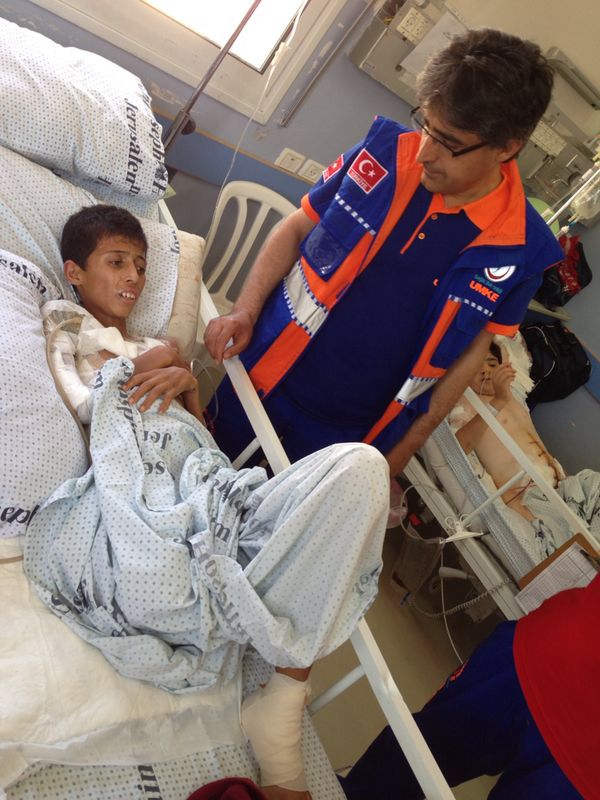 Last modified on Friday, 15 August 2014 05:32